Mission
"Our mission is to make disciples of all people, sharing the everlasting gospel in the context of the three angels' message of Revelation 14: 6-12 while waiting the imminent second return of our Lord and Savior Jesus Christ."
Values
No matter what else we're doing, we hold steadfast to five values that are supported by love and define who we are:
Evangelism

Worship

Training

Brotherhood love

Service-based outreach
Vision
To create a community of followers marked by steadfast faith and unconditional love.
Outreach
Our community outreach programs and youth initiatives are designed to help those in need. We don't require that you belong to any particular religious affiliation or financially support our organization in any way. We only ask that you return one good deed with another and perform an act of kindness to another. In this way, the cycle of compassion and goodwill continues indefinitely.Our mission is to spiritually uplift our community, and work toward a greater good. We help those seeking spiritual healing, leading to a deeper knowledge and a relationship to God. Our faith-based outreach serves people of all races, creeds, and religions. We support our fellow man, and serve as a guiding light.
​
Our membership is growing at a steady pace. With this growth, we've been able to accomplish more, and have a greater impact on our community. We welcome you with open arms. Please inquire today about how you can become a cherished part of our faith-based family.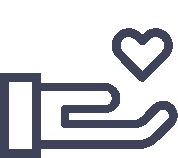 "Whoever is generous to the poor lends to the lord, and he will repay him for his deed."